I was born in Plainview, Texas, in the Texas Panhandle and lived there until my family and I moved to the country, in North Central Texas, during the Summer of 2000.
Books and reading were and always have been important to me.  I am and have always been an avid reader.  I believe you must be able to read to succeed.  And I have found that dreams do come true!
I cut my teeth on authors such as Louisa May Alcott, Anna Sewell, and Mark Twain.  Then I discovered the Nancy Drew Mysteries and could never get enough of them.  Much later, I discovered romance novels and devoured the writings of Janet Dailey, Diana Palmer, and Kay Hopper.  I also enjoy a good cozy mystery, but my favorite book of all time is Louisa May Alcott's Little Women.  I believe it's the perfect story.
When I was a kid I would hide out in the garage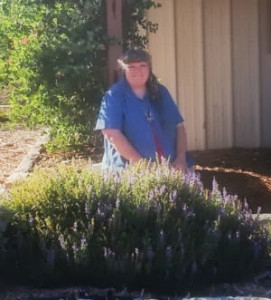 storage room of my childhood home and write stories on a Big Chief Tablet.  I would sit on an overturned bucket and use a wooden orange crate for a desk.  This was my first attempt at writing stories and they were about the colorful characters in my hometown neighborhood in the 1960s.
I love reading romances, but even more than that, I love writing them.  I'm not perfect and I don't claim to have all the answers, because I do make mistakes.  And I want to apologize for any errors and spelling mistakes, in the stories, that you might run across. My goal is to create entertaining love stories that will leave you with a feel-good warmth inside.
My romance writing career began over 35 years ago with the writing of The Power of Love, while raising kids, helping with the family business, and attending PTA meetings. We have two grown daughters, the oldest of which is also a writer besides being a high school librarian, and the youngest is a photographer besides working in the natural gas fields. I married my high school sweetheart 43 years ago and we share our home with our sweet little Pixie-Bob cat named Bobby Jo.  I thank my husband and our girls for their support and believing in me.  I wouldn't be where I am today without them.
I am an avid collector of books, writer's autographs, thimbles, wizards, bookmarks, and rocks from all over the world (I have great friends and family that bring them to me from their travels).  I am a long-time member of the much respected Romance Writers of America and a PAN member of the organization.  I appreciate all the great advice I receive from the RWA.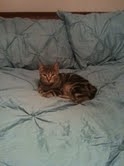 I hope you always feel welcome on my website and I would love for you to contact me by filling out the form on the page titled "Contact".
Kindest regards,
Dianne