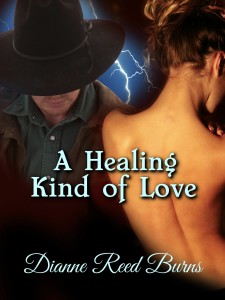 A Healing Kind of Love
The Finding Love Series – Book 9
Sally Rogers left Dallas a broken woman—physically and emotionally. Her marriage was a farce in every sense of the word. After her parents turned their backs on her, she sought shelter with a childhood friend. On her way there, upset and crying, she almost hits a man on his horse, but instead crashes her car.
Jake Patterson lived a solitary life on his Texas ranch until an extremely distraught woman crashed into it. Acting as a knight in shining armor, he puts her atop his horse and seeks assistance for her. Holding Sally in his arms, feels more right than anything in his life ever has. It is mere coincidence that he finds out his neighbor, Susan, is the woman's friend, putting her in close proximity for the near future.
The attraction between Sally and Jake is immediate, but while she is dealing with her past, he questions if he will ever be enough for her, especially as someone is stealing his, and other rancher's, cattle, threatening their livelihood. As they begin to trust in one another, fate will once more intervene in an attempt to keep them apart forever. Will fate win or together will they be able to overcome all obstacles and heal one another completely?
Purchase now:
Amazon | iBooks | nook | Kobo | inktera | Scribd | 24Symbols
German Locations:
Buch.de | Hugendubel.de | Bol.de | Thalia | Weltbild | Buecher
Other books in the Finding Love Series:
Deaf Love, A Short Story – Book 1
The Power of Love – Book 2
Love's Little Rewards – Book 3
To Love A Man – Book 4
Love Hurts – Book 5
Worthy of Love – Book 6
Teach Me To Love – Book 7
Love's Elusive Dream – Book 8